[et_pb_section fb_built="1″ _builder_version="3.0.47″][et_pb_row _builder_version="3.0.47″ background_size="initial" background_position="top_left" background_repeat="repeat"][et_pb_column type="4_4″ _builder_version="3.0.47″ parallax="off" parallax_method="on"][et_pb_image src="http://healthliteracyforall.org/wp-content/uploads/2018/03/header.jpg" _builder_version="3.0.106″][/et_pb_image][et_pb_text _builder_version="3.0.106″]
What People Are Saying about Karen Laing and Health Literacy For All
Karen's presentations at Diamond Ridge are great. She is a wonderful teacher. Her professional style, her pleasant and positive approach. She makes learning easy. Her knowledge of the of the subjects is extensive. She teaches concepts but also offers practical methods which are very useful. The power point handouts are the best I have seen. Being retired from the IBM Lab I have many technical courses. IBM has the most advanced educational tools in the world so I can appreciate a gifted teacher. God bless the work she is doing.
Bob Jarmick, resident, Diamond Ridge Retirement Community
Thank you for presenting at our Health and Wellness series on January 9th. Everyone enjoyed the presentation and all the lively conversation that went on. Thank you for all the wonderful information, really appreciated how careful you were to make sure everyone could hear what was being said. Everything was very clear and all questions were answered and understood. Wonderful job!
Alice Parker, Outreach Specialist, Town of Bethlehem's Senior Services
I greatly enjoyed Karen's recent presentation "Dogs & Dementia" highlighting the important role animals provide in the health and wellness of our families and communities. The information was presented in a thoughtful, creative and caring way.
Stephanie Marie, Owner and Teaching Artist at Foxy Trot Dance
I have known Karen for over two years and have collaborated with her many times when a senior is in need. Karen helps any age group, but seniors are especially benefiting from Karen's wealth of knowledge. She is always willing to go above and beyond to get people the resources they need. She is also an excellent public educator. I have attended her class on emergency preparedness and was very impressed with her ability to connect with her "students" and to communicate clearly what needed to be done to prepare and how to get it done. Her long list of classes that she teaches is a tribute to her extensive knowledge of Health Literacy. Karen has a passion to help people and the skills to teach them how to help themselves. It is a great combination. I recommend her highly!
Melanie Pratt, Senior Housing Adviser with Choice Connections
I had the pleasure to experience one of Karen's Health Literacy programs, "Healthy Living on the Road!" the other day. Karen's knowledge of public health, health literacy and wellness goes beyond impressive. She maintains integrity and provides accurate, up to date data, all in a presentation style that is warm and respectful. I highly recommend Karen and her programs.
Anne Parks, MPS, CHES, CPC, Certified Professional Coach at Peaceful Solutions Coaching, LLC
Karen saved me money and gave me a thorough understanding of my company's health insurance plan through a one-on-one session. When I go to the doctor, I get better treatment because Karen taught me how to ask the right questions and take control of my own health. She has the ability to improve the health experience and make it more affordable for doctors, patients, employees and employers in the long run by strengthening our much-needed health literacy skills.
Alyssa Plock, Producer, WCNY Public Broadcasting
Karen is one of those rare people who come into your life and act as a "truth teller". She acted as my advocate in the hospital during the birth of my daughter and responded to my needs almost before I knew I needed something. She was a strong presence in the delivery room keeping me focused on my breathing and communicated on my behalf with the doctor and nurses and made my wishes and needs clearly known. Having her there was such a blessing!
Loretta Rigney, Regional Leader at Primerica Financial Services
Karen knows Health Literacy in and out. She freely gave her time to come in and share the information with our clients. She is always prepared, she is willing to answer questions and dialogue during her presentation, and she is always prompt. She is a great Health Literacy teacher and I would recommend her services to all agencies hoping to improve their ability to serve individuals in the health field, particularly those who work with low income clients.
Brittney Hunt, Office Manager, Vineyard Community Church
My son went on a missions trip to Africa and Karen knew exactly where to find the information about getting vaccinated. Surprisingly, my pediatrician's office gave me information that was much less helpful than Karen's advice. She really knows her stuff!
Melissa Worcester, Freelance Web Designer
[/et_pb_text][et_pb_divider color="#b2d55f" show_divider="on" divider_weight="2″ _builder_version="3.0.106″ saved_tabs="all"][/et_pb_divider][et_pb_text _builder_version="3.0.106″]
The businesses and organizations below supported healthy living through improved health literacy from the start
NLO Computer Talk
The Wachenheim family in memory of Cynthia Wachenheim, beloved wife, mom, aunt, and tireless legal advocate who struggled with health literacy and post partum depression.
JSK Payroll Services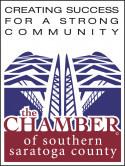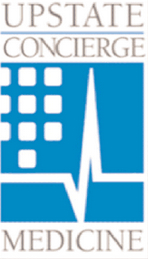 [/et_pb_text][/et_pb_column][/et_pb_row][/et_pb_section]