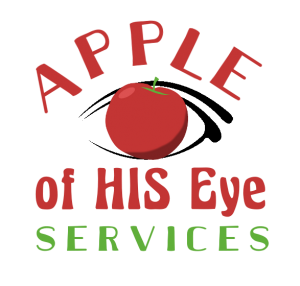 a Faith-based
initiative of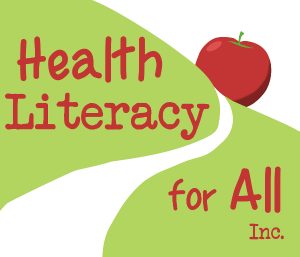 What is Health Literacy?
In simple English, Health Literacy comprises the skills and knowledge one's doctor, government, and insurance company expect a person to have in order to make good health choices. These can include finding providers, using preventative services, researching health concerns, applying health information to your lifestyle, as well as understanding how public health emergencies can impact one's personal health.
What is Apple of HIS Eye Services?
Our classes started as a way of helping faith institutions to teach their congregants to live healthier lives using core health literacy skills along with a substantial focus on how faith plays a part in overall health.
It quickly became apparent though that small to medium sized congregations had "pastors" who needed extra help to feel like they were truly the Apple of God's Eye. Thus was born Apple of HIS Eye Services, a network of spiritually faithful people seeking to help others live their lives to the glory of God. We provide a wide range of classes and services designed to help you grow your personal faith, your ministry, or your sanctuary.
Classes We Teach
GOD's View on Healing- from the Miraculous to Sickness unto Death.
Praying for Others- Are You Covering it All?
Reaching Out- Meeting Physical/Emotional/Social/Spiritual Needs in Your Community
Creating a Health and Wellness Focus
Poverty: What every Faith Should Know
Digging Deeper without Falling In
In Sickness and In Health: A look at Marriage
Are Your Seniors Spiritually Healthy Enough to Die?
Suicide Prevention for Faith Communities: Being A Safe Space to Talk
Depression, Grief, and Anxiety: Recognizing the Illness, Caring for the Person
Using Your Spiritual Gifts to Worship
What are your Spiritual Gifts?
Using the FaithBridge Model to Support Foster Families
Financial Literacy Programs
Support Services We Can Provide
Health Insurance Reviews
Setting Up or Expanding a Care Ministry- a holistic approach to caring for the sick and elderly
Building a Healing and Prayer Team
Hospital Visitations
Social Media Support
Community Outreach Training
Using Your Network to Engage the World
Foster Care Support
Depression/Suicide Prevention
Videotaping and editing
Dance Ministry
Our Teachers and Trainers are all professionals with a heart's desire to see your church be the best it can be by providing pastoral support to pastors of small and medium size churches.
Partnering Agencies
By partnering with other local Christian Networking Groups, we can often help your church find the perfect help it needs, even when that isn't us.
Dear friend, I pray that you may enjoy good health and that all may go well with you, even as your soul is getting along well.
3 John 1:2